The Schussboomers Ski Club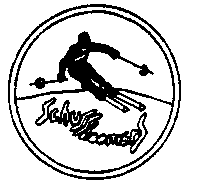 ---
24 February 2000 Fort Monmouth, NJ Vol. 31, No. 10
---
March Meetings:
When: 7 & and 21 Mar (1st and 3rd Tues.), 7:30 pm
Where: Gibbs Hall (Main Level)
Club Business:
For you computer literates -- take a look at our Web site -- www.schussboomers.org
Dave Sanderson has made it an informative and interesting place to learn about the Club and our activities. Gina DeMarco has been translating the newsletter from Hovendon jargon to computerese to assist Dave's efforts.
Our next dinner meeting will be held on Tuesday, 4 April 00, at 6 pm,
Attilio's Restaurant, 613 Hope Rd., Eatontown, NJ.
Our condolences to Al Bohnert's family on his recent death at age 85. He was a long time, active member of the Schussboomers Ski Club. I came to know Al in 1978 when I became a member. We shared many a weekend trip to Stowe, Killington, Bolton Valley, Waterville, Valley, Pico Peak -- our day trips to Windham and Hunter -- as well as three memorable western trips to Sun Valley, Telluride and Crested Butte. He "entertained" us on the returning bus trips with many, many renditions of his harmonica favorites of World War I song -- we had fun! We miss him!
Ski Trips:
The 9 Feb trip to Windham was a MAJOR success -- Janet Griffin provided the first "full-bus trip" in 2 years. The day was wonderful, the snow was the way snow should be, the company was great AND there were NO snow guns operating. WOW!! The only negative for the trip was felt by Janet -- in her pursuit of a silver medal on the race course, she hit one of the final gate poles, took a tumble, and later found out that she had fractured a small bone just above the left ankle. She's now in the cast of "loafing around the house" -- but it sure crimped her plans for the rest of the ski season.
Saw Lou Capello the other day -- just back from the Snowmass trip and said they had a great time!!
Windham trip (1 Mar 00) -- Get yourself signed up -- Otto's got 20 on board so far. We need at least 10 more. Call your friends for another good day away from work!!
3-day trip to New Hampshire (4-6 Mar 00), cost $300 pp. Call Barbara Gebhardt at (732) 946-2647.
For the Executive Committee,
John Hovendon